Tokyo, is the most populated area in Japan. This is where the most popular tourist attractions reside. If you will be visiting Japan only once in your lifetime, it is best if you visit Tokyo.
We rode a bullet train to go to Tokyo. Travelling on the shinkansen or bullet train is not that different from riding an airplane. The ticket is quite expensive though. It costs about 5,000 php to travel one-way from Nagoya to Tokyo. I love the shinkansen, and let's not forget the awesome takoyaki that you can buy at the station.
I travelled to Tokyo to meet my then boyfriend, and now husband, for his first trip to Japan. This was his first time to visit and it was perfect, because I got to show him some of the things and places I love about Japan. Here are some of the places that we visited.
Asakusa Temple
The Asakusa Temple is a very popular place. Many people visit this area all year round. The temple is rich and vibrant during the spring. It is one of the most popular temples in Tokyo. Many stores sells street food, and souvenir items along the pathway, leading to the main entrance of the temple. We tried a few food stalls, but didn't buy from any of the souvenir shops. Getting there is easy enough, just because the Japanese are helpful, you won't need to worry about getting lost. The train system is easy enough to understand once you get the hang of it. Just make sure to read the map ahead of time, so you can save a good amount of travel time. If you want to learn more about Asakusa Temple, here is a link to help you, with more information.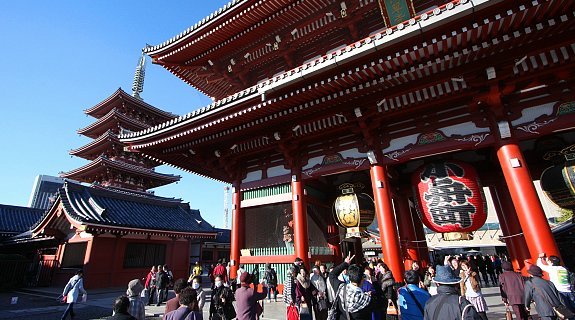 Photo from Japan-guide.com
Tokyo Sky Tree
I have visited Sky tree a couple of times, and what I loved about it, was the glass floor that scared me to death, and the Korean restaurant, (which I forgot the name of) inside the building. The Sky Tree is 634 meters from the ground, it is the tallest free-standing broadcasting tower. The top floor is called the Tokyo Sky Tree Tembo Galleria. It is equipped with sound effects that changes with the weather. It is a pretty awesome experience, if you're not too afraid of heights. This is a great place to visit. You might want to visit around the afternoon/sunset so that you can see the view at both daylight and night time. The lights in Japan is beautiful at night.
photo credits to fastjapan.com
I have set a link to the Tokyo Sky Tree Brochure, so that you may learn more before visiting.
Akihabara
Akihabara is perfect for people who loves gadgets. It is also a great place for people who loves to window shop (I know I do). Each block has plenty of stores that has stuff you you never knew existed. They even have stores there where you can buy all the chocolates that can fit a bag of plastic they will give you, for a fixed price. So, technically you can cram as much chocolate you can in the bag. Just don't break it.
Akihabara is full of people of all all nationalities. There were a lot of middle eastern looking men that sells wraps like shawarma, and some of them even knows how to speak in Filipino. They will offer you their food in Filipino. And there are a whole lot more nationalities there that will surprise you when they start offering you their products.
There are also plenty of small cafes and small shops that you can visit that will satisfy your manga craving. But you know what, you just might realize a craving you didn't know you had when you pass by the Otaku stores. You will find all sorts of people there dressed up in costumes without a care in the world and they are enjoying it. and you surely will enjoy looking at them. You can even join them if you like.
Check this map of Akihabara.
Tokyo Museum of Nature and Science
Tokyo Museum of Nature and Science was a bit full when we visited. at weekends they are open until 8 pm. on other days until 5 pm except mondays, they are closed on Mondays or the next day if Monday falls on a holiday. getting there from Ueno station is a few minutes walk, plus there is a map by the station/ueno park that you can check out, if you need help with directions.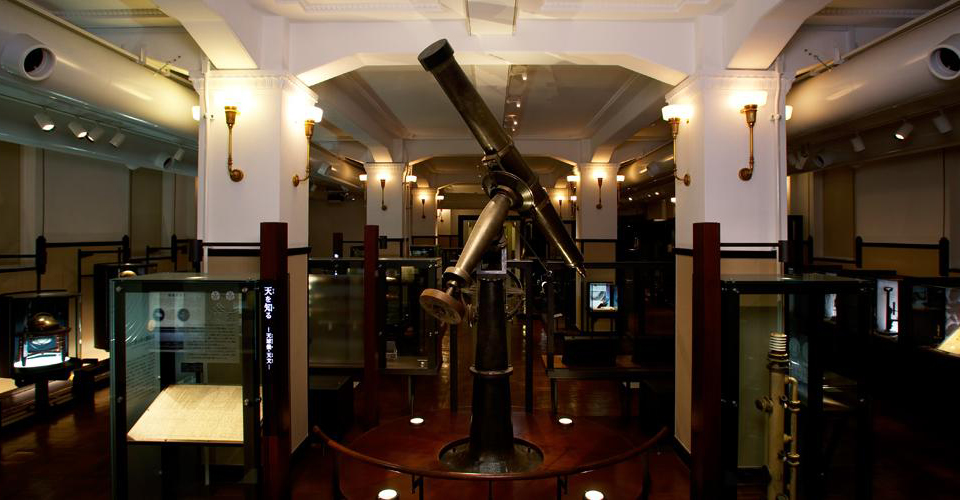 There is a 620 yen fee to see the museum. Click the Tokyo Museum of Nature and Science to know more.
If you want to know about other museums you can visit, click here.
The Hachiko Statue at Shibuya
Have you seen the movie about this loyal dog, waiting for his human to arrive every single day at the train station. But then his human died, but the poor pup didn't know, so he continued to wait for his human every single day until uhm.. his last breath (sorry, I kinda choked there). If you haven't seen the movie, see it. If you haven't read about it, read it, before you see the statue. Take a picture and if you can, tell your children this amazing story of loyalty.
It is at Shibuya station directions here.
Crossing at Shibuya
You know that very popular pedestrian in Japan in most movies? This is it. The Shibuya crossing is popular for the amount of people who crosses it each day, and the timing of the traffic lights. When you get here, don't forget to take a picture! Although you may want to take an aerial shot and would want to fly a drone, please dont. Japan has a very strict law regarding drones and I'm sure you dont want to end up in a police station during your trip. Lear more about the crossing at Shibuya here.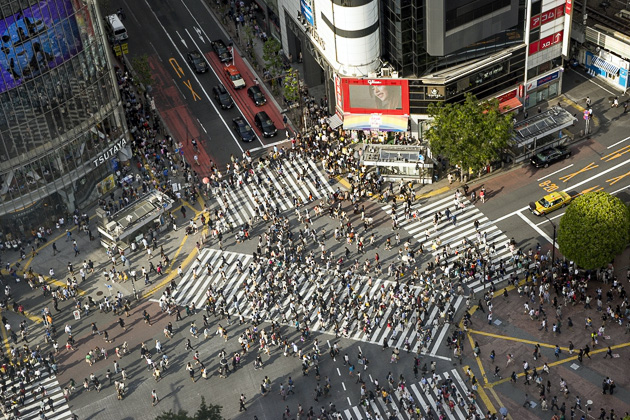 Tokyo Disney Sea
If you love the little mermaid disney movie, if you love atlantis and peter pan, you may want to go to tokyo disney sea. this is the counter part of tokyo disneyland. all thing water is here. the rides are a bit more catered to the older audience than in disneyland. wear rubber shoes because even in rubber shoes you will still get tired from all the walking. believe me I tried to walk with wedge! although I survived, I vowed to wear the proper shoes when I return.
i know I loved it there! Here is a link to reserve/buy tickets for Tokyo, Disney.
To check out more places to visit in Tokyo that we were not able to go to , I've set a link here that will help you explore more of Tokyo. Happy Wandering!
This is Part two of my Springtime in Japan Series.